Felder Window Scantlings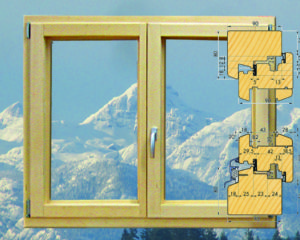 Great Bear Mouldings produces 78 x 82 & 80 x 90 mm. window scantlings to work with the Felder European tilt & turn window system. After cutting all cedar is selectively cut to eliminate defects and kiln dried before surfacing.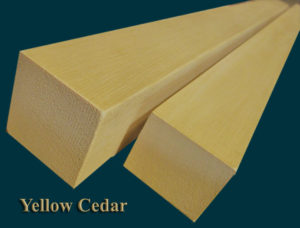 These components are surfaced S4S square to match Felder machinery specs + or – (.2mm) from clear Red & Yellow Cedar stock, kiln dried to 12% moisture content. Simply set up your Felder tooling, trim your scantlings to length and mill on your shaper.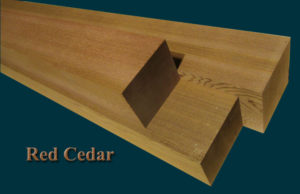 Shipped on shrunk wrapped pallets of 100 pieces per pallet where all pieces are the same length.  All defects are left behind here at our facilities giving you 100%  flawless usable wood.
Pre-cut, free of heart in length increments from .9 metres to 2.5metres in .2 metre length increments. All components are kiln dried perfectly clear tight grained free of heart, surfaced on all four sides being perfectly square and  straight. Sourced and milled from high grade tight grained stock which ensures superior machining results at your facilities.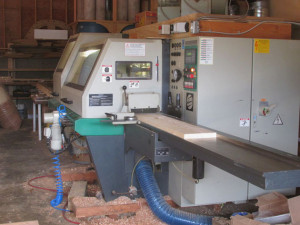 Milling with Weinig machinery ensures perfect results guaranteed every time. Our present production capacity is one 20 ft. container per month in various scantling sizes.