Being in the Rainforest here on Quadra Island it almost seems that we hibernate in the shop during winter months. Even though we may not be seen, we are active producing numerous products or projects.
Our facilities include: Two dedicated Re-saw lines allowing us to resaw lumber into custom sizes or produce numerous sidings, just to mention a few of the many products available.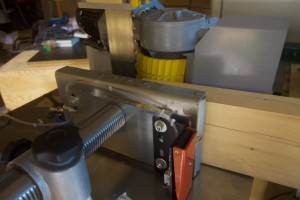 And while lumber is being prepped for passing through the moulder, tooling is being prepared to carve and shape whichever profile is required. Our in house CNC machining and tool grinding assures that sharp knives will make sharp looking mouldings.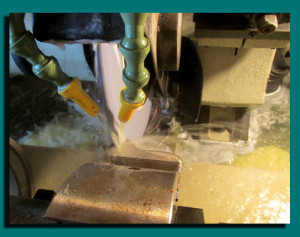 There is some thing fascinating looking at a precision knife freshly ground after a few hours of concentrated work.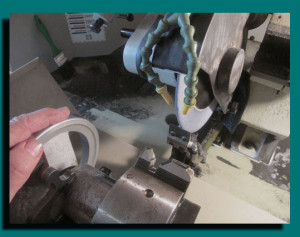 Only with high quality precision ground tooling can our Weinig moulder produce the quality we as well as  you expect. We manufacture flooring, siding, tongue & groove V join, doors and windows, trim & baseboards, hand railings, timber components and any thing else you can imagine all with absolute tolerances.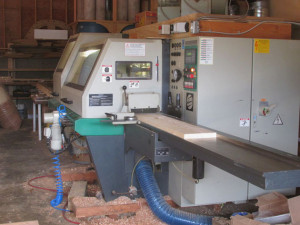 Perhaps you only require some pieces of plywood cut up for a special project or quality woods cut to order. Our precision panel saw with tilting shaper can cut or shape almost any thing you may require including custom high efficiency European "tilt & turn" windows milled from Red or Yellow cedar.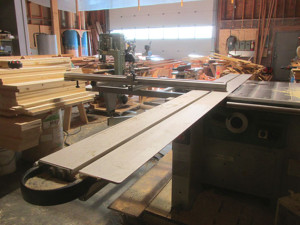 Bring us your Architectural plans and we would be pleased to quote you on your up coming project.