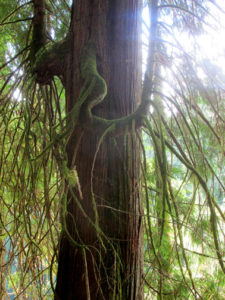 Naturally so, the preferred favorite siding material for west coasters is Red or Yellow cedar.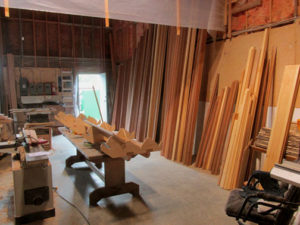 Our shop is inventoried with dry- air dried cedar ready for custom milling into any profile you require. If you wish you may also supply your own material and have it custom planed or profiled. Our milling services are priced per lineal foot and a setup fee may or may not apply depending upon volume. Feel free to contact us for details.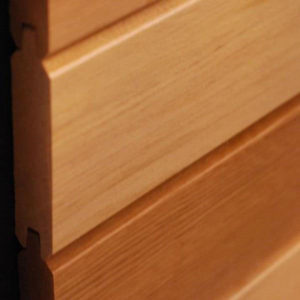 A subtle change in the angle of the "V" can provide a substantial difference in visual depth making your siding  "Pop" as we like to say. It is this attention to detail along with milling dry wood which changes a humdrum siding into some thing quite different.
Custom flooring and decking milled to any size in Yellow cedar is one of our specialties however we mill these profiles in any other softwood or hardwood.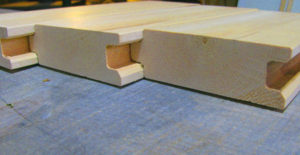 Used mainly for exterior applications such as radius edge decking Yellow cedar will also mill into the most exquisite mouldings for interiors giving a golden glow radiatiing throughout your home.